Loading
"The beauty of this project is that you don't see any of the storytellers," says curator Kim Tao. "All you know is their name and the fact you share a shoe size with them. It's about stripping away what you might assume about people based on physical appearance and taking the time to listen and understand and put yourself in that place."
A Mile in My Shoes, which opens as part of Sydney Festival on Wednesday, is a joint project between the Maritime Museum and the London-based Empathy Museum, an art project that sponsors "pop-up" exhibitions around the world.
For five years, A Mile in My Shoes has toured the globe and now it's reached Sydney, with all 35 stories coming from Australian migrants.
Tao hopes participants will find points of "common humanity" with the shoes' owners, even if those connections are not immediately apparent.
"Some of our storytellers talk about their love of soccer in the refugee camp, or having a dream of being this famous soccer player or owning this particular pair of soccer boots," she says. "While you might not share that migration experience I think finding the humanity in the story is the key."
Among the shoes on offer is a pair of well-worn, much-loved red leather pumps belonging to 50-year-old Hale Adasal, the daughter of Turkish migrants.
She has, she says, always loved red shoes in particular because, like Dorothy, she ended up living in the Land of Oz, happily blending her Turkish heritage with life on the Central Coast.
Her shoes are "smart, mature, comfortable", she says. "Pretty much where I'm at in my life at the moment."
Sydney Festival highlights
With such a vast program, many Sydney Festival events inevitably miss out on the exposure they deserve, overshadowed by blockbusters like Sunshine Super Girl at Sydney Town Hall and Bangarra Dance Theatre's retrospective.
Here's our pick of the five hidden gems of this year's festival that are well worth uncovering.
Under the Madhan
January 6 – 10
Vaucluse House
Billed as a kids' show this one should appeal to youngsters and adults alike. Madhan means "tree" in the Wiradjuri language. Wiradjuri dancer, teacher and choreographer Jo Clancy weaves tales of caring for country using dance, song and puppetry.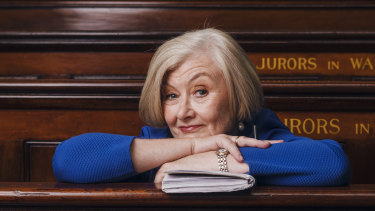 Afternoon Tea at Six
January 12
Seymour Centre
The prospect of Sonya Holowell's ethereal vocals combining with Hamid Sadeghi's thrilling quintet is mouth-watering indeed. The music played by tar player Sadeghi and his colleagues has been described as Middle-Eastern jazz fusion. Expect fireworks and some extraordinary improvisation in this world premiere.
Emily Wurramara
January 15
Eternity Playhouse
If you have yet to hear this ARIA-nominated singer-songwriter, you should grab the chance now, especially in such an intimate setting. A Warnindhilyagwa woman who grew up in Groote Eylandt in the Gulf of Carpentaria she sings in both English and her native Anindilyakwa. Her songs are deceptively simple but deeply affecting.
Musical Microparks
January 15 – 17
Erskineville
Ensemble Offspring have are one of the most innovative and interesting music collectives in the country, constantly surprising and pushing boundaries. Here you can join pop-up performances by six diverse duos in tiny parks all around Erskineville.
Kate McClymont: Digging Up The Underbelly of Sydney's Super Echelon
January 22
Sydney Town Hall
Multi-Walkley-winning SMH investigative journo Kate McClymont has been terrorising dodgy pollies and corrupt businessmen for more than 30 years. In person, she is quietly spoken, elegant and utterly implacable in the face of regular death threats she sees merely as an occupational hazard. She's also devastatingly funny.
The Booklist newsletter
A weekly read for book lovers from Jason Steger. Sign up now.
Nick Galvin is Arts Editor of The Sydney Morning Herald