"We knew the 11am press conference was going to go one of two ways and unfortunately it hasn't gone in the way we wanted," Mrs Gillings said.
It is the latest in a long list of coronavirus-related disappointments for the Gillings that began with the cancellation of celebrations for her parent's 60th wedding anniversary in March and concluded with the cancellation of her youngest daughter's dance concert last week.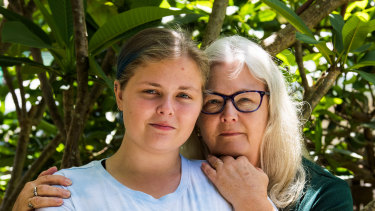 "The end of year dance concert was meant to be on Friday but it was cancelled on Thursday night when news of the cluster first broke," she said. "It makes you very nervous when things get cancelled like that, things were just starting to feel a bit more normal and then this happens. Whiplash is a good word; black and blue is better."
For middle daughter Katie, 15, this Christmas was to be particularly special. After landing a part-time job as she continued her schooling, she had saved enough to buy presents for her family with her own money for the first time.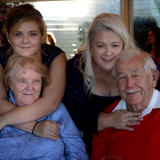 "I spent a lot of time thinking about what to buy everyone, especially my grandparents, it is going to be really hard not to be able to give them to them on Christmas Day," Katie said. "It doesn't even really feel like Christmas anymore, we could hardly be bothered putting up the decorations but we have young kids around so we put in the effort for them."
The reality of the new restrictions for the northern part of the northern beaches were still sinking in for the Gillings, and Mrs Gillings said she didn't think it would be fully apparent until Christmas morning.
"We have been pretty low the last couple of hours since the announcement was made," she said. "It's hard, but it is going to be even harder on Christmas morning."
In the meantime they have begun making tentative plans for a celebration to replace all the ones that have been missed this year. But even that comes with its own kind of anxiety.
Loading
"This year it feels like every time we planned something and had something to look forward to, it got cancelled," Shay said.
While Christmas is going to be tough, Shay acknowledged that inevitably the sacrifice of not being able to spend the day with her family it was for the greater good.
"No one wants to go back to March," she said.
Nathanael Cooper is a senior culture writer at The Sydney Morning Herald and The Age with a focus on music.