In one, P-Nation, climate change has led to flooding and swamp-like conditions in many of the world's coastlines. In France, the Dunkirk and Calais area is regularly flooded.
Tens of thousands of nationless climate migrants who refuse chip ID implants live in floating "waterlily cities". France has also become the "default gendarme of the Channel" due to a "weakened Britain" and occupied Netherlands.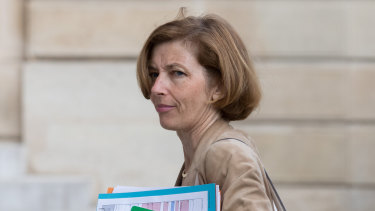 By 2040, the pirates come together to form a floating plastic continent, dubbed P-nation, and two years later launch an attack on Kourou, the current launch zone for the Ariane space rocket in French Guiana.
Romain Lucazeau, one of the team's authors, told Le Point: "Our ability to predict equals zero.