Throughout this year I have consistently been amazed at the way these communities have faced such adversity, the way they have rallied around each other and the way they have come together to grieve, remember and rebuild.
Recovering from such a devastating bushfire is never easy, but it was made all the more difficult as they faced a new threat in the coronavirus pandemic.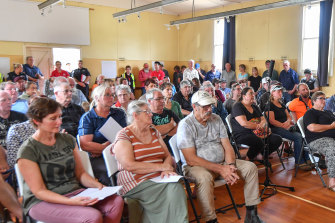 Our fight against this virus meant local communities, already devastated by the fires, missed out on the much-needed tourism boom, local events and even the chance to reconnect and debrief.
Despite these challenges, the Victorians so deeply affected by these twin tragedies have come together to support each other in so many ways – both big and small.
Loading
Independent groups of locals planning their future – called community recovery committees – found themselves meeting on Zoom instead of at the local hall. But that didn't stop them.
Their local leadership is at the heart of the state's approach to bushfire recovery, which puts the community front and centre. We have been led by locals who have made their needs known.
Whether it's additional mental health support, case workers to help them navigate the system, grants to start rebuilding community facilities or simply extra dollars in the hands of those who need it most – the communities have identified their priorities.
For Greg Albert and his wife, Alice, it was about having a case support manager to help them in the next steps – one by one – on their path to recovery.
With the help of a "constant companion", the Alberts were able to access the support they needed to move out of the shed they were sleeping in and move into a brand new modular home on their property, with big plans for the future.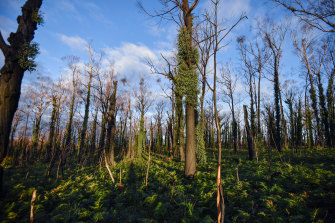 Rebuilding from bushfires is about more than bricks and mortar. It's about rebuilding communities, families and hope.
This is a long journey and a year on, it is by no means over. We will continue to provide support so they can rebuild and emerge stronger – on their own terms.