"There is a range of different options that have been considered in reaching the conclusion of the design that we have got now," Mr Newton said.
"We always welcome views from people who are coming from an informed position, but at the end of the day we are in the process of delivering the design as laid out in the [2019] reference design and that is what we will be doing."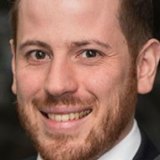 Mr Bannister, who worked on the Cross River Rail project from 2009 to 2016, released a report that said the project's rail alignment in 2017 was a superior model and could deliver 30 trains per hour across the city.
Mr Bannister said changes to the project design in 2019 meant Cross River Rail could not deliver more than 24 trains an hour.
Mr Newton said the new Cross River Rail project alignment was able to cope with Brisbane's future Acacia Ridge to Port of Brisbane freight line, which was still being planned.
"The current Cross River Rail alignment provides that suburban rail connection through and provides that rapid connection to the city," he said.
"The previous design – which was the longer tunnel design – was servicing a different methodology.
"The present design is giving that additional service through the CBD."
Mr Newton said the newer design provided extra service for the Gold Coast and Beenleigh lines.
"By providing the service for the Gold Coast line and the Beenleigh line directly through the CBD, it provides that underground station accesses."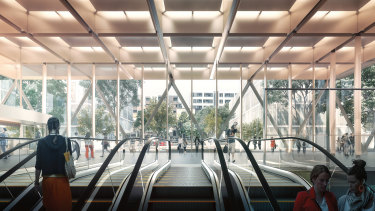 Rail Back on Track spokesman Robert Dow said he disagreed with Mr Newton and believed a rail bottleneck would be created at Dutton Park.
Mr Dow said the earlier "longer tunnel" plan – where the tunnel began at Yeerongpilly, not Dutton Park – allowed the dual-gauge line to become the dedicated freight line through the city.
That plan was changed after concerns were raised about more than 66 Yeerongpilly homes to be resumed.
Mr Dow said the previous model allowed four lines running into and out of the southern end rail portal in addition to the dual-gauge lines, which could be used for rail freight.
Loading
"What they have done now with the tunnel starting at Dutton Park-Boggo Road, is you only have two tracks plus the dual gauge between Dutton Park and Yeerongpilly."
Mr Dow said he was surprised by Mr Newton's answer.
"The Gold Coast and Beenleigh lines were going to run through the city regardless."
Tony Moore is a senior reporter at the Brisbane Times