Loading
Mullagh and his 12 teammates were smuggled onto a ship and spent three months at sea before arriving in England, where Mullagh played 45 of a possible 47 matches, spending 97 of a possible 124 days on the field. He scored 1698 runs, delivered 1877 overs, 831 of which were maidens, and claimed 245 wickets. His all-round skills were also on show behind the stumps, where he completed four stumpings.
His feats were again recognised two years ago when the Australian men's and women's Indigenous teams commemorated that tour on its 150th anniverary with a series of matches of their own through England, one that was detailed on the documentary Walkabout Wickets.
Christian, who captained that side, has welcomed the significant change in awareness of Indigenous issues over his two decades in cricket but says more work is needed through the Australian Cricketers Association.
"As a sport, when I first started getting involved in state squads around the early 2000s, nothing at all was being done. Now we have a reconciliation action plan, we are doing things like the Mullagh Medal and the barefoot circle," he said.
The Mullagh Medal comes in a year when CA unveiled a series of online discussion panels under the banner of Cricket Connecting Country that has stirred debate about the sport's mistakes when it comes to Indigenous and overall race issues. Presented by CA board director Mel Jones, Christian was among those who opened up about casual racism and in doing so endured, in the words of CA, "blatantly racist" social media trolling for his efforts.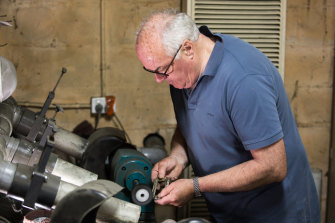 The panel discussion coincided with the men's and women's teams grappling with how best to recognise the Black Lives Matter movement. The Australian men's team was criticised by West Indian great Michael Holding for its "lame" reason in not taking a knee during the white-ball series in England, the Australians responding this summer with a barefoot circle, in acknowledging the traditional owners of the land.
"I haven't spoken to Finchy [captain Aaron Finch] or Justin Langer about it but, from what I can gather, it's all been an education process for everyone and they didn't want to make any statements without having the education or doing the education first. It's nice that that is part of the process now," Christian said.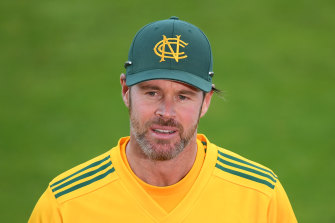 While CA is keen to have more Indigenous players take the field, the sport's reconciliation action plan also stipulates that the CA executive must annually have one meeting "on country", while the CA board must meet once over the three-year cycle "on country". CA also wants to increase the number of Aboriginal and Torres Strait Islander staff it employs to 2 per cent by April 2022.
"Hopefully, they can be ticked off. Just the fact we have got those goals and we are talking about it, is a wonderful start. Obviously, we would love to see a lot more change but … we have come from a place when I first started when absolutely nothing was being spoken about, to having these plans in place and the whole board behind it, it has been really good to see," Christian said.
Jon Pierik is cricket writer for The Age. He also covers AFL and has won awards for his cricket and basketball writing.