Stars coach David Hussey later explained Maxwell's decision to bowl the last over himself.
"Nath's done a calf strain. He said he could try and bowl, and we were encouraging him to do that because he's a competitor and he wants to win, but Glenn [Maxwell] rightly said, 'Mate, it's a 2-3 week injury or if you do more damage by bowling, it might be the rest of the season,'" Hussey said.
"So Glenn rightly made that call and unfortunately Nath will miss some games now. We've got a day off tomorrow and we'll see what the medical staff say.
"Hopefully he's not lost [for the rest of the season] because everyone saw what he did tonight – he's red-hot."
Hussey said the result could have been different had Coulter-Nile been able to bowl the critical last over.
"Twenty to win – you'd like to think so," he said. "I think he's one of the world's best T20 players so yeah, you'd like to think so, but the way Daniel Hughes was hitting them, anything could have happened."
Maxwell (71 not out from 47 balls) had combined with Pooran (65 from 26) for an exhilarating stand to lift the Stars after an early collapse.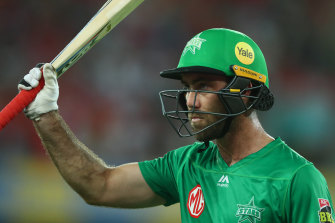 They took 23 runs from one Dan Christian over and Pooran, in particular, was in unbelievable form, bringing up his half-century in just 16 balls. More than once he hit the ball cleanly for six over cover, taking apart the Sixers attack after being struck on the helmet.
Hughes, though, was the hero for the Sixers. He is not renowned for his big hitting but crashed seven sixes as he filled in for regular captain Moises Henriques.
"'DC' [Christian] and a couple of other blokes have just given me the confidence to go out there in the middle order and play my shots – swing easy, be calm when you need to be, and it came off today," the 31-year-old said afterwards.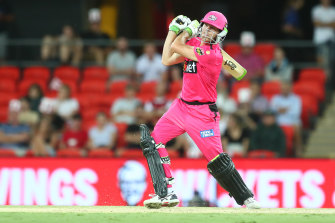 "Now that I know that it's there, it's just a matter of trying to repeat it over and over again, so we'll see how we go."