In community settings, masks are used by healthy people to protect from droplet transmission
infections or used by sick people to prevent the spread of infections (also called "source control").
During the initial phase of COVID-19 pandemic, community mask use was not recommended by
most of the countries and lead health organisations such as WHO and CDC. This policy was based on
experiences drawn from previous influenza pandemics. Later on, evidence suggested that around 40 to 50 per cent cases of COVID-19 are asymptomatic and most of them may be able to transmit infection to other people.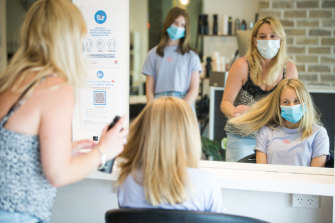 Due to this new evidence, most countries and health organisations recommended community mask use by the mid of 2020. However, masks use policy varied across countries – some made it mandatory while others encouraged the public to use mask in certain high-risk situations.
Many recent studies showed that mandatory masks use reduces the COVID-19 transmission in the community and prevents large outbreaks.
Loading
In Australia, community masks use has never been mandatory, expect during a large outbreak in
Victoria in winter, when mask used was mandated in Melbourne and some other parts of Victoria.
These restrictions were eased last month after stopping local community transmission, and were
reimposed from last Thursday evening after the state recorded its first new coronavirus cases in two months.
Though Victoria's example shows making masks mandatory is feasible in Australia and compliance may be high, NSW could face some challenges implementing this policy in Greater Sydney.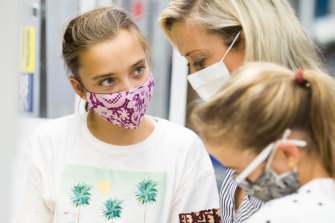 Studies show that compliance with mask is associated with risk perception. If the risk is higher, the use of masks will increase. The number of cases in the NSW outbreak is currently low compared to Victorian outbreak, so the community's perception of the risk may be low, resulting in a reluctance to wear masks.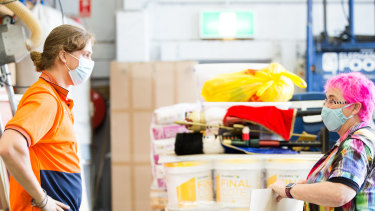 Thus, we need to educate people that masks are being mandated to prevent a large outbreak, which may result in more restrictions, even a complete lockdown. We also need good coordination with law enforcement agencies to impose fines and ensure compliance.
Finally, we need to understand that masks are mandated to reduce the risk further. They are not a substitute for good hand hygiene, physical distancing, testing, contract tracing and other control measures.
Abrar Chughtai is an epidemiologist at UNSW's School of Population Health.
Get our Coronavirus Update newsletter
Stay across the news you need to know related to the pandemic. Sent Monday and Thursday. Sign up here.