Loading
"Be the conscious traveller who comes with kindness in their heart and not with an expectation that everything's going to be super-duper perfect," Ms Findley said.
"Getting cranky, because it takes seven minutes to get your coffee instead of two or because you can't get a car parking space or you can't get a booking at one of our restaurants, that ain't gonna work. We need cranky people to stay home or keep the cranky home."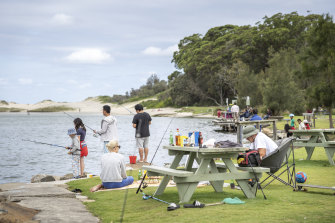 While residents are used to the annual influx of tourists at Christmas, the area has been "quite busy since June as people have been forced to stay home and explore regional Australia".
Ms Findley said the past 12 months have been "supremely difficult" for South Coast communities, with mental health the biggest challenge in a year when COVID-19 quickly followed the bushfires.
She also called on holidaymakers to be vigilant about COVID-19, northern beaches residents to abide by the lockdown and travellers from elsewhere to practise good hygiene and awareness.
Premier Gladys Berejiklian said yesterday there were no plans to bring in travel restrictions for Sydneysiders to travel to regional areas, though if people had not made "specific plans" they should consider staying home.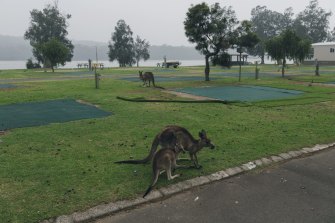 "We're asking everybody to be responsible [and] reduce their activity and I think by now having experienced the pandemic for most of this year, people in NSW are in the main doing the right thing so we don't feel the need to make any adjustments [to regional travel restrictions]," she said.
"We are also asking people to be particularly COVID-safe at this period of time, limit their interactions, limit large gatherings, particularly indoor gatherings, enjoy the beautiful weather we're having, which is not too hot at the moment, and please enjoy outdoor environments as they're much safer for transmission risk."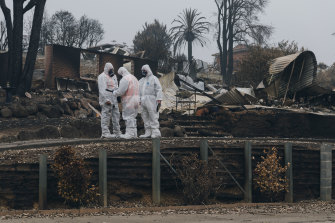 Chief Health Officer Kerry Chant emphasised that people from the northern beaches could not leave their area except for essential reasons, and "taking a holiday is not an essential reason".
Loading
She also reminded people who left the northern beaches in the past 14 days, even prior to the start of the lockdown, that they should be self-isolating as if they were still in the northern beaches.
Caitlin Fitzsimmons is a senior writer for The Sun-Herald, focusing on social affairs.