I Hate Suzie (Stan)
The celebrity scandal gets turned inside out in this darkly fascinating comic-drama about a middling British TV star, Suzie Pickles (Billie Piper), whose career and marriage boil over after her phone is hacked. There's a measure of fame-game cynicism, but the episodes are deeply immersed in Suzie's struggle with trauma and her sometimes agonising coping mechanisms, and Piper is marvellous as a woman trying to function beyond her limits. Laughing until you cry is definitely an option here.
Earth to Ned (Disney+)
The Jim Henson Company once again proved its continuing relevance with this deceptive meta-comedy about a four-armed alien (voiced by Paul Rugg) who arrived here with a mission to destroy the planet but ends up liking humans so much that he starts a talk show from his spaceship and beams in guests. A reminder that all talk shows hosts require a touch of weirdness, the succinct episodes feature expressive puppets and an eclectic range of celebrities on the couch – watch out for Jenny Slate, RuPaul, Bindi and Robert Irwin adding to a giddy air of enjoyment.
Giri/Haji (Netflix)
A police procedural that crossed cultural and emotional lines with tender grace and sometimes vast ambitions (the finale is truly something else), Joe Barton's limited series is about a compromised Japanese police officer (Takehiro Hira) despatched to London, where an embittered local detective (Kelly Macdonald) gradually assists him with a case that involves his exiled sibling. The characters exist in terms that run far deeper than their genre roles, with a bittersweet dynamic that takes hold as the extended cast slowly connect with each other. The outline is familiar, but the result is lyrical and engrossing.
I Am Not Okay with This (Netflix)
An unfortunate victim after just one (very good) season of Netflix's new programming ruthlessness, this bloody and black teenage comedy was the unholy union of John Hughes and Stephen King; hearts broke, heads exploded. Keyed to the internal monologue of American high school misfit Sydney Novak (a terrific Sophia Lillis), this watch-in-an-evening series intertwined grief's burden, friendship's solace and the many trials of adolescence. Wild twists and a wilful sense of humour made it crackle, but the show has great heart too.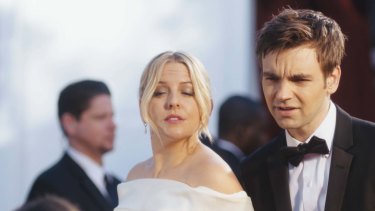 The Other Two (Stan)
A blithe American comedy full of satirical potential written by Saturday Night Live graduates, The Other Two tracks a pair of struggling siblings approaching 30 whose wayward plans get hijacked by their teen brother becoming the next Justin Bieber. The proximity to fame is hard to resist when you've been reduced to Googling "interior designer how become", but the show's great strength is that amid the lunacy of pop music stardom (Ken Marino plays a cheerfully bonkers manager) the family members look out for each other and try to do the right thing. It's an entertaining balancing act and this series pulls it off.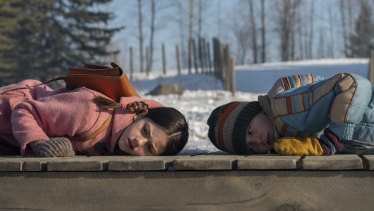 Tales from the Loop (Amazon Prime Video)
The shorthand would be a sombre, rural Black Mirror, but that doesn't fully describe this melancholic anthology, which interweaves characters who inhabit a 1970s American town that has a vast experimental physics laboratory buried beneath it. The impeccable cast includes Rebecca Hall and Jonathan Pryce, who interact with mournful robots and what-if scenarios that deal with both technological leaps and the pain of loss. In a hectic year, this was a thankfully quiet show.
Craig Mathieson is a TV, film and music writer for The Age and The Sydney Morning Herald.