Three of the top 10 biggest trending subjects for the year were about the virus, its symptoms and its effects, especially as Melbourne got swamped by the second wave.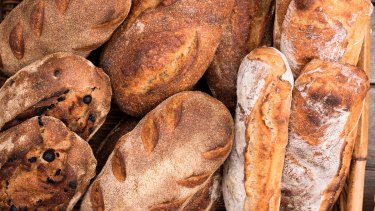 The subsequent enforced lockdown kept many Victorians at home for 23 hours a day and thinking about the need for companionship, so "foster a dog" was a popular search.
Beyond COVID-19, we continued to examine the wider world. The death of George Floyd in the USA and the rise of the Black Lives Matter movement there and in Australia was a major focus of our attention.
At home, the top trending Australian public figures included former AFL player and coach Dani Laidley, who went through her own times of trial, George Pell, who won a High Court appeal after his trial, and Aboriginal boy Quaden Bayles, who settled a famous defamation case against columnist Miranda Devine.
The issue that dominated all others was the US election, while Joe Biden was the number one international public figure. Maybe we all have had our fill of Donald Trump, who trailed at number eight, behind Kim Jong-un and even Tiger King's Joe Exotic.
Meanwhile, in a blow to competitive break dancers and perhaps a sign that the Olympics has run its race, "football will be cancelled" was searched much more than "Olympics will be cancelled"
Finally, perhaps the most 2020 searches of all were "what day is it?", "where can I buy toilet paper?" and "how do I cut my own hair?"
Our internet searches reveal us to be insatiably inquisitive. Our global connectivity offers us a chance to see others as fellow travellers enduring the same difficulties. There may be nothing more important as we all step hesitatingly into 2021.
Until then, just what is the best recipe for sourdough?
Duncan Fine is a lawyer and regular columnist.