Usually flying down the harbour on his famous race-winning yacht Ichiban, skipper Matt Allen instead took opted to take his powerboat out for the occasion. Allen was robbed of the chance to take back-to-back Tattersall Cup wins this year.
"It was a weird, slightly empty feeling … looking out at the harbour and imaging what it could have been like," he said. "It's been 75 years of history."
For many of the sailors, the news of the race's cancellation was made even harder to digest with near-perfect conditions forecast across the next few days.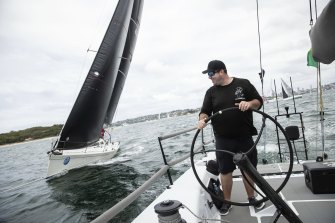 Sebastian Bohm, owner of the 46-foot Smuggler, said the weather conditions this year would have seen the overall race record broken. This year was supposed to be Bohm's eighth Sydney to Hobart.
"You would have felt slightly a bit better if it looked like a brutal forecast," he said.
In a slight silver lining, Bohm was able to relax with friends on Christmas Day for the first time in many years.
"Normally after lunch, you're at home trying to piece together your wet weather gear and work out everything you need to take for the next day and then you just can hardly sleep with the excitement and anticipation of the next day," he said.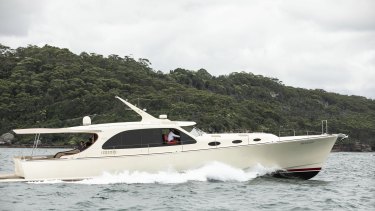 "It was a very, very weird experience [this year]. I woke up at about quarter to 10; normally would be almost off the dock by that time."
For the Cooneys, who participate together as a family in the race each year, Christmas and Boxing Day in 2020 was a strange affair.
Loading
Skipper and father Jim Cooney, who currently holds the record and has taken out the race twice on Comanche, said it was the first time in 12 years his family had a "relaxed and enjoyable" Christmas Day.
Usually, the family has to limit the amount of food eaten as to not take too much weight onto the boat, before "running around" to find gloves and boots in the afternoon.
"Christmas Day is usually mostly focused on the race for us … we normally go to the boat, check everything out and make sure we're happy with everything and then just have a fairly quiet Christmas luncheon and then go to bed early," he said.
"It is a great shame, but there are plenty more races to go and more important things at stake."
Get our Coronavirus Update newsletter
Stay across the news you need to know related to the pandemic. Sent Monday and Thursday. Sign up here.
Sarah is a journalist for The Sydney Morning Herald.