A crew member with flu-like symptoms who arrived in Perth on a bulk carrier ship currently at the Kwinana Bulk Terminal has tested negative for COVID-19.
The crew member has reboarded the ship after being assessed and the BW Matsuyama, from Singapore, is due to leave on Wednesday.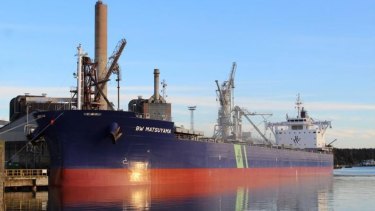 There are 19 crew on board the ship. All crew joined the vessel on August 20 in Manila. Their last port was Singapore on November 25.
In October, WA Health Minister Roger Cook said Australian mining companies agreed to no longer use Manila-based ship crew members.