Unfortunately, an alarming number of businesses in malls, shopping centres and outlets in Victoria are ignoring the need to safeguard their patrons, are not signing in visitors and are not conducting contactless tracing.
The Victorian government has not released scan-in data on its QR code and app, and the question remains, why?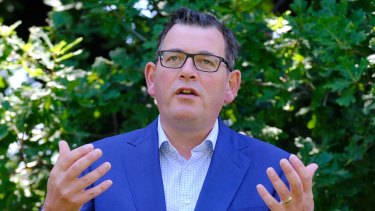 While NSW is on high alert, Victoria sign-in adherence has plummeted
The truth is, no one wants to talk doom-and-gloom anymore. The latest quarantine hotel figures after 53 doughnut days is not a popular discussion point.
In Victoria we continue to frequent the high streets and malls with or without visitor sign-in systems. Although manual registries have been recently discouraged by the Victorian government, too many outlets continue to work with manual registration systems that require pen and paper. Many patrons have quietly chosen to simply sign in to manual systems, or worse still, are ignoring the lack of contactless visitor sign-ins at a growing number of outlets.
Loading
Victoria's QR code adoption rate figures are mysteriously unknown
After months of development the Victorian government has recently released its visitor check-in QR code system. The system is not mandatory and mysteriously, the adoption rate is not available to the public, yet transparency is important when it comes to a government solution.
Privacy concerns present a major challenge in driving government system adoption, not surprisingly, after widespread criticism of operational failures and the lack of transparency. Research conducted in the United States points out that privacy concerns and trust in public health authority could also be linked to low adoption rates.
Although promoted as installation-free, the government states on its website that if you don't have an up-to-date smartphone, you'll need to download an app to complete check-in. Given the history of government apps, we can't expect the public to rush to download another one.
Recent reports on quarantine breaches show a poor record of transparency and a lack of notifications on the public's potential exposure to the coronavirus. A DHHS spokesman over a week ago said the "practice of quarantining secondary contacts as a precautionary measure" only began in October, three months after the quarantine debacle.
The sharp decline in contactless sign-ins in Victoria is worrying
Many health organisations have repeatedly emphasised the importance of broad contactless visitor sign-ins across public outlets to curb the spread of COVID-19. But an alarming number of businesses in malls and shopping centres in Victoria are ignoring the need to safeguard their patrons.
If the government app cannot be mandated, shouldn't we do more to ensure businesses and public venues are complying and helping the public avoid another COVID calamity?
Loading
Given the variety of QR codes, apps and new contactless sensor technology, there is no shortage of ways to easily and quickly scan in or wave in the public into businesses, venues and locations.
Contactless visitor sign-in systems installed and governed in every business and outlet can and should be a crucial factor in fighting the pandemic.
What we need this summer is a massive, carefully co-ordinated strategy between government, business organisations and local communities, emphasising focused, systematic and local adoption.
Coupled with extensive testing capacity, contactless check-ins at every business and outlet will give us a fighting chance of staving off another wave of the pandemic.
Let's secure this simple measure to protect our new-found freedom. After all, conducting contactless check-ins is a small price to pay to keep us healthy, safe and free during Christmas and 2021.
Bernadene Voss is CEO of Wavin Technologies.