He said McGuire had personally given the Collingwood faithful countless grand final and preliminary final appearances, "making the club great again".
"More importantly, Ed in his first years as president, he brought all the supporters together," he told The Age on Monday night.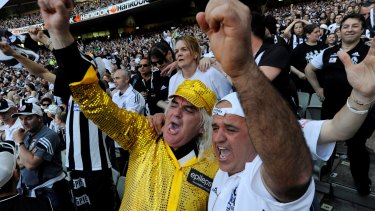 "Before he was president – through nobody's fault – it was just horrible times for Collingwood.
"I'm pretty sad and devastated that he's gone, but I appreciate that he probably feels he's done all he can and it's time to move on. So we have to respect that, and we'll move on to the next chapter at the club."
Joffa said McGuire 'the person', rather than the club president, was ultimately "misunderstood" by the public.
"If you had Eddie as a mate, you had a mate who would back you up and be with you. Lots of people are wrong about him – I just love the bloke."
Luke Humphries is also a staunch defender of the outgoing club president. Born in 1998 – the year McGuire joined Collingwood – he runs the Pies Nation podcast and said McGuire was responsible for the team's current success.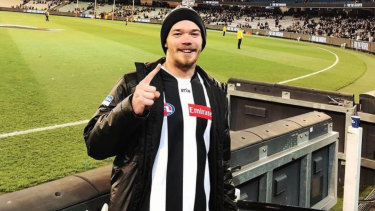 "Everything he has ever done has been for the betterment of the Collingwood Football Club and I will always be grateful for what he built this club into today," he said.
"I was born the year Eddie started his presidency at Collingwood so for me he is Collingwood. Always has been and always will be.
"I wish him nothing but the best for what's to come and hope we can send him off with another premiership."
Joffa said he truly believed there would be a statue of McGuire cast in gold, towering outside the MCG for his broad contribution to AFL.
"Eddie will be part of the history of Collingwood forever," he said. "He saved the club."
Ashleigh McMillan is a breaking news reporter at The Age. Got a story? Email me at a.mcmillan@theage.com.au