It's expected that legal and policy changes – except to firearms laws, which have already been tightened to ban automatic weapons – will be proposed.
Ardern has promised "accountability" from the government based on the findings. She spent two hours meeting with the victims and families affected by the shootings at the weekend, ahead of the release of the commission's report.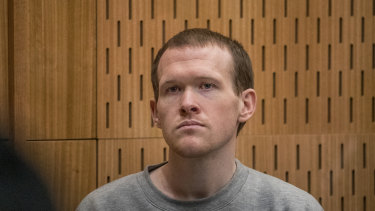 Loading
Brenton Tarrant, the Australian perpetrator of the massacre, was sentenced to life without parole back in August – the first time such a sentence has ever been handed down in New Zealand.
In addition to 51 counts of murder, Tarrant also pleaded guilty to 40 counts of attempted murder and one act of terrorism for his attack on the Al Noor and Linwood mosques in Christchurch.
Tarrant live-streamed the attack on Facebook, which shocked the world, but chose not to speak at his sentencing. Ardern has promised never to utter his name.
After initial calls from some quarters, including former deputy prime Winston Peters, for Tarrant to serve his sentence in Australia – a proposal Prime Minister Scott Morrison said he was open to – it now appears certain the killer will serve his life sentence in a New Zealand jail.
Ahead of the release of the report, the NZ Herald reported on Tuesday the gunman had been treated in a Dunedin Hospital in mid-2018 after accidentally shooting himself while cleaning a gun he owned.
The hospital had not reported the incident, which left bullet fragments in his eye and leg, to police as disclosing such injuries is not mandatory.