Her family says Ms Manno went to police with concerns she was being stalked and an intervention order was in place at the time of her death.
"My daughter felt safer, but not for long. Intervention orders give victims little peace of mind – it needs to be more than a piece of paper," she said.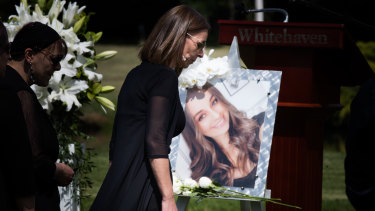 "I can't do anything for my daughter again, so I'm doing this in the hope that others will be protected."
A petition to strengthen laws around stalking sparked by the death of Melbourne woman Celeste Manno has been tabled in State Parliament after it garnered more than 8000 signatures.
The community petition, tabled by Justice Party MP Tania Maxwell on Tuesday, calls for the introduction of "more stringent laws for victims of stalking and violence".
Ms Di Mauro and Celeste's younger brother Alessandro Manno will meet with Attorney-General Jill Hennessy and Ms Maxwell to discuss enforcement issues around intervention orders.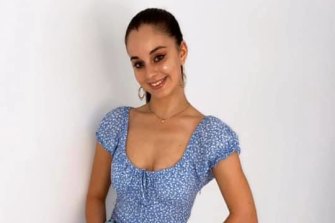 Ms Maxwell said there was a need for stronger responses to stalking-related offences.
"There is a sense of deep frustration and anger at the difficulty of stopping offenders who make their victims' existences a living hell," she said.
"We see time and again offenders giving little regard to intervention and restraining orders. Meanwhile, their victims remain trapped and terrified.
Loading
"We owe it to every victim of stalking to try to seriously strengthen the enforcement of the laws and conditions on stalkers.
"We must escalate the consequences for those who deliberately taunt, follow and inflict fear and harm on others."
The petition was created by a friend of Ms Manno in the days after her death.
"Although there are laws in place and intervention orders can be granted, it is clear that this is not sufficient and more needs to be done. Far too many women have lost their lives at the hands of perpetrators," it reads.
"The recent tragic loss of Celeste Manno who had obtained an IVO [intervention order] against her [alleged] stalker demonstrates that doing everything necessary according to the law for protection is not sufficient.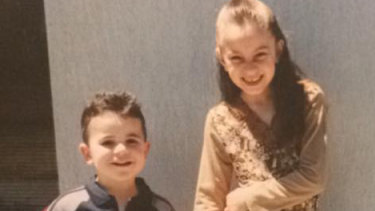 "Unfortunately, Celeste Manno will not be the last victim and we need to put an end to this. This cannot be another case that causes an uproar only for it to decline until there is another victim."
Ms Manno was farewelled at a service in Whittlesea last week. At the service, her mother said she would fight for justice for her daughter.
Simone is a crime reporter for The Age. Most recently she covered breaking news for The Age, and before that for The Australian in Melbourne.