She was reported missing on August 22 with her disappearance described as out of character. Her bank accounts, phone and social media accounts remained inactive since she went missing.
Just prior to her disappearance she had started working as a chef at the Farmers Home Hotel, and was living in various friends' houses. Most of her extended family are based in Victoria.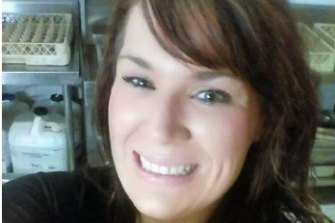 Ms Boyd, a cousin of Collingwood AFL footballer Will Hoskin-Elliott, lived in South Australia and Victoria before settling in Wagga Wagga in 2015.
In September 2017, detectives seized a green and silver Subaru Outback they believe Ms Boyd may have been travelling in on the day of her disappearance.
In 2018 police had narrowed the search area to a block measuring 150 by 600 metres.
Loading
In November 2017 Anthony Hagan, then aged 19, was charged with murder. Last year he pleaded guilty to being an accessory after the fact and was jailed for four years and nine months.
Two weeks after Hagan's arrest, police charged drug dealer Samuel Shephard, then 37, with murder. In February this year he was sentenced to 27 years in jail.
Ms Boyd was shot multiple times and buried in Lester State Forest.
In December last year, Shephard's partner Tracy King was sentenced to two years imprisonment for being an accessory after the fact.
Riverina Police District Commander, Superintendent Bob Noble, said he hoped the discovery would bring some closure after years of mystery.
"The loss of a loved one is never easy to deal with, but we hope the Boyd family will soon be able to say goodbye to Allecha," Superintendent Noble said.
A report will be prepared for the information of the coroner.
Josh Dye is a news reporter with The Sydney Morning Herald.