Surgeons retrieved the bullet from Mr Chapman's arm for police forensics to determine the firearm used in the killing on Monday.
Loading
The bullet was assessed on Tuesday and confirmed what police expected; a high-powered rifle was used in the shooting. A second review of the bullet to determine the rifle's make and model is under way.
Police arrested Mr Chapman, who was jailed on drug dealing charges in 2016, just hours later after the Department of Justice issued a return to prison warrant over his parole breach.
More than 100 police officers have been assigned to Operation Ravello, set up to solve the bikie killing.
Several bikie headquarters have been raided by police, and another six search warrants were carried out on Tuesday.
The state government is also offering a $1 million reward for any information which leads to the arrest of the shooter.
"This was an incredibly disturbing incident. Someone was gunned down in front of children, in front of families at the Perth Motorplex," Police Minister Michelle Roberts said on Tuesday.
"Our government is very keen for police to be able to apprehend the offender, we want no stone to be left unturned.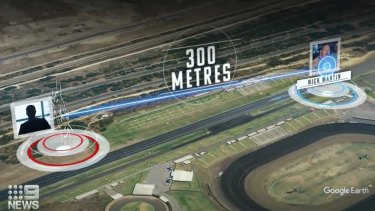 "It's an unprecedented reward for a crime of this nature, but we don't want somebody who has killed, as they have on this occasion, out there in the community; we want them behind bars."
Anyone with information is urged to contact Crime Stoppers on 1800 333 000. Those with vision relating to the incident are urged to send it to detectives via a link on the WA Police Force website.
with Heather McNeill, Lauren Pilat and Hamish Hastie
Marta is an award-winning photographer and journalist with a focus on social justice issues and local government.