NSW Health has confirmed that 17 cases of COVID-19 have been identified in the northern beaches area, which stretches from Manly to Palm Beach.
The cases were found on Wednesday and Thursday.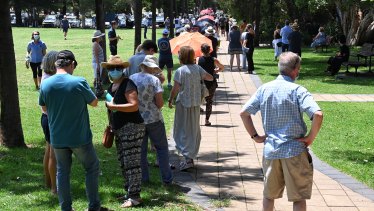 "As a number of new cases are currently being interviewed, it is likely that a number of new venues will be identified and that people in the northern beaches may have attended these venues," it said.
"Therefore, to assist contact tracing and to contain any potential spread of COVID-19, we ask that for the next three days, people residing in the Northern Beaches Local Government Area take the following steps:
Work from home and remain at home as much as possible
Do not visit friends or relatives in aged care facilities or hospitals unless essential
Avoid unnecessary gatherings
Keep to your household group
Avoid visiting high-risk venues including clubs, restaurants, places of worship and gyms
Avoid unnecessary travel outside the Northern Beaches area.